Friday, July 12th was a day of firsts.  It started off with our first prenatal visit. We know several people who have recently had babies and have all had glowing recommendations for the OB/GYN office that we chose.  The office is connected to the hospital where we plan to deliver as well.  Our first visit was with a certified nurse midwife.  She was wonderful.  We spent almost an hour with her asking questions and learning more about what to expect.  The best part of the visit was the midwife reassuring me that other prenatal vitamins and a not so great diet are ok and won't be harmful to the baby during the tricky first trimester.  I try hard to eat healthy, but a lot of things are not so appealing right now.  Hopefully the morning (afternoon/evening/night-time) sickness will get better within the next month.
At the end of the visit, I was in the lab waiting to get my blood work completed. As I was waiting, I heard a familiar voice in the waiting room.  Coincidentally, our old neighbor had arrived for her weekly check up as she is 35 weeks pregnant with her third child.  It was great to see her and spill the beans to someone else!  As a side note, our other old neighbor is currently pregnant with her fourth child.  I wonder if there's something in the water on that cul-de-sac?!? 🙂  As far as we know, everything is on par with the pregnancy.  Due to the scary situation from week 3, our doctor had ordered an early ultrasound.  The midwife stated that even though everything seems to be on track, we could still have the ultrasound since the doctor had placed the order for it.  We have it scheduled for next Friday, July 19th.  We are hoping to hear a heart beat next week and see how big the little one has gotten.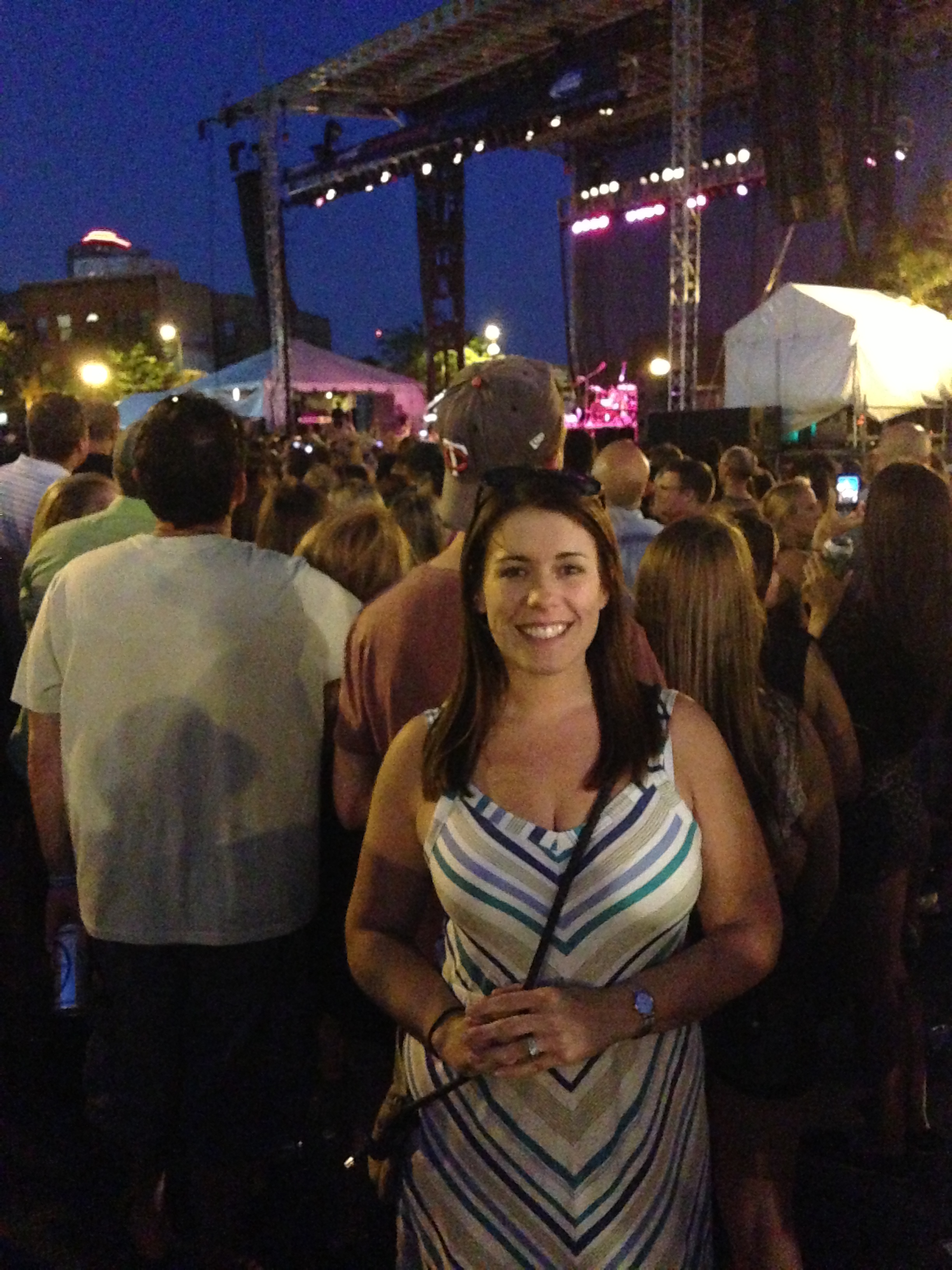 Later that day, I went to the Basilica Block Party with friends, Dan and Jennifer Nevers.  Basilica has been a pretty important event in my life and I'm glad to have two awesome music loving friends to go to it!  You may or may not know, but the Basilica Block Party was the reason I was in Minneapolis in July 2009.  That was the same weekend that I met Andrew for the second time.  He didn't go to the concert with our group, but he did meet up with us before and after.  The sparks flew and the rest is history.  Needless to say, I still love going to Basilica (Andrew still refuses to go!!).  This year, Basilica was an eventful one once again.  It was the baby's first concert!!  Unfortunately, I was not handling the outdoor concert in the direct sun with 90+ degree temperatures.  Once I sat down for awhile and the sun went down, I started to feel a lot better.  Baby got to see Mayer Hawthorne, Father John Misty, Matt Nathanson, and Grace Potter and the Nocturnals.  Based on the concert, I'd have to say the baby is starting off pretty hipster.  I'm sure Andrew will LOVE that!!
More updates soon once we get more information!  Another upcoming first for baby includes a trip out of the country to the island of Curacao at the end of July.